The Janes
(2022)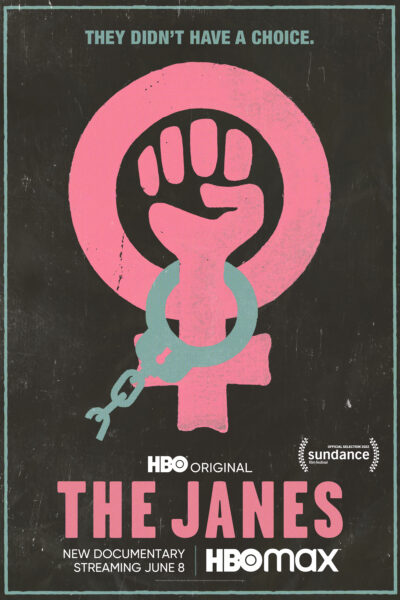 In the spring of 1972, police raided an apartment on the South Side of Chicago. Seven women were arrested and charged. The accused were part of a clandestine network. Using code names, blindfolds, and safe houses to protect their identities and their work, they built an underground service for women seeking safe, affordable, illegal abortions. They called themselves Jane. Facing off against the mafia, the church, and the state, the Janes exhibited unparalleled bravery and compassion for those most in need.
Co-directed  by Tia Lessin and Emma Pildes. (Pentimento/HBO)
Official selection of the U.S. Documentary Competition at the 2022 Sundance Film Festival.
Premieres on HBO June 8, 2022.